The Podcast Show 2023: The Octave Run Down 
Wednesday 28 June 2023
The highly anticipated Podcast Show wrapped up at The Business Design Centre in London last month. The Octave team had an action-packed agenda across the event.
'Proving the Power of the Podfluencer.'
There's a new kind of influencer in town: One that has direct access to your eardrums and the ability to connect with you on a deeper level… Podcasts have the power to create meaningful relationships between brands and consumers and we believe the hype. Octave's Podcast Lead Matt Rouse and Head of Product & Strategy, Tom McKay hosted a networking breakfast in the Podhouse discussing just that.
In the session, Matt mentioned that we know from the boom in the market that podcast talent really matters and we're rapidly moving into the age of podfluencers, which are different from your standard influencers who dominate your TikTok or Gram feeds

Research states that credible personalities who have a dedicated audience can deliver brand messages in their own voice. As nearly two-thirds (64%) of audiences pay full attention to podcasts (compared to 49% for music streaming and 44% for radio), this helps drive a deeper connection with the listener as well as better recall for brands.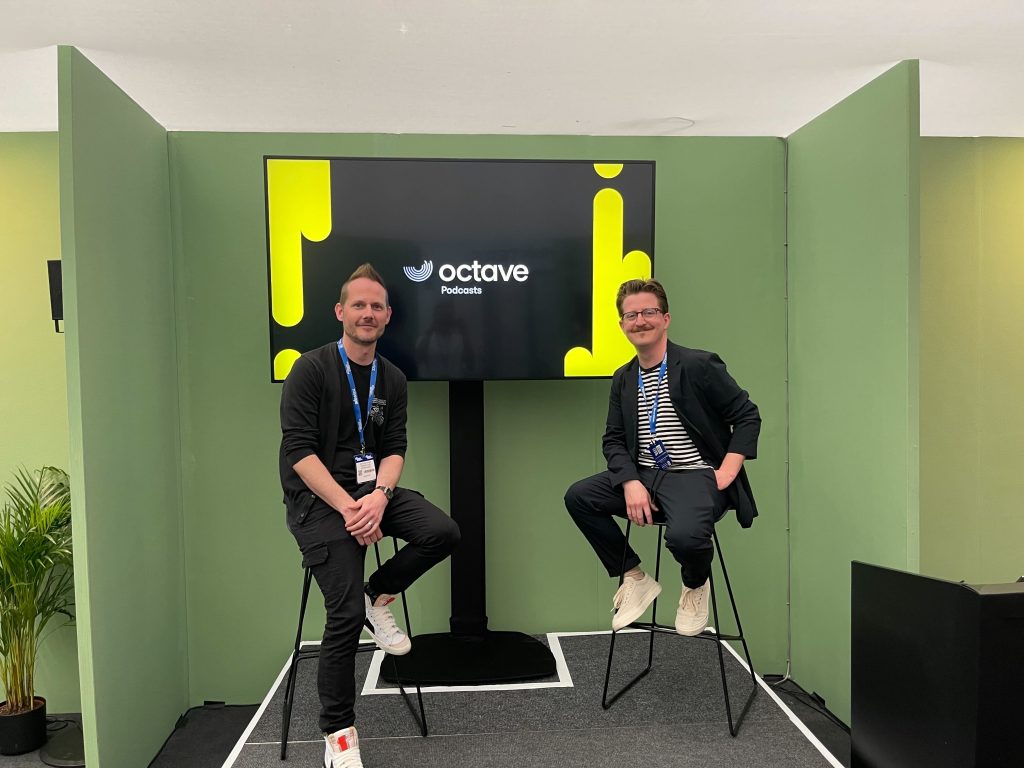 'How Is The Digital Revolution Impacting Audio Advertising?'
Bauer Media's Chief Content and Music Officer Ben Cooper chaired a panel with Octave's Nadia Holmes, mSix&Partners' Investment Business Director Demi Abiola and Head of Business and St Luke's' Chief Creative Officer Al Young at The Podcast Show; all of which agreed that brands are not currently utilising the full potential of audio advertising.
With digital transformation supercharging the industry, Demi mentioned how fragmentation is allowing more choices than ever for advertisers to choose from; ranging from spot advertising, podcast reads and contextual targeting. Nadia elaborated on digital audio's granular targeting, providing examples of how advertisers can use data to target audiences via platform, phone model, broadband provider and even based on local weather.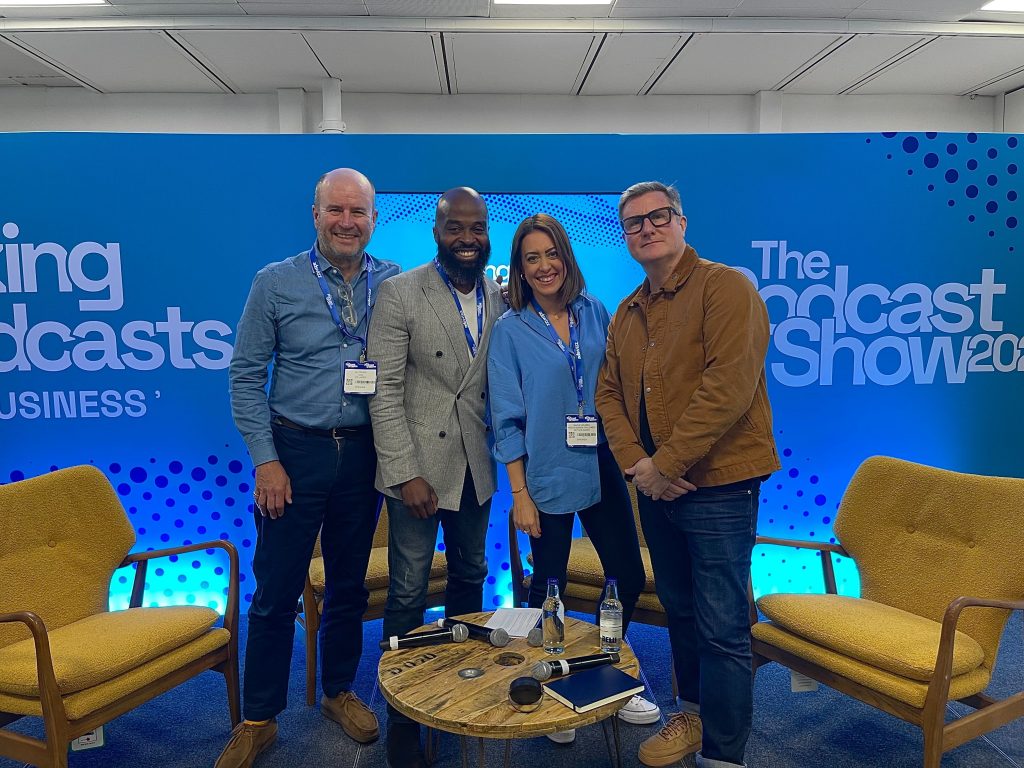 'Evolution of Podcasting'
What is the history of podcasting and where is it heading? Nadia Holmes and Tom Mckay joined the IAB alongside IAB members Goodstuff, Say It Now and Triton Digital to delve into the podcast landscape.
Podcasts are everywhere in 2023 and they're not going away any time soon. The global audience for podcasts is expected to nearly double from 275 million in 2019 to over 500 million by 2024. Nadia explored the history behind podcasts from the early 2000s to how the medium has grown today. There was further recognition that the depth and breadth of podcast content has attracted high-profile celebrities, as well as resulting in the emergence of new formats such as serialised fiction and investigative journalism podcasts.
So where is it heading? Tom Mckay showcased the possibilities of podcasting with AI and synthetic voice, with the potential of a 100% synthetic podcast host in the future if the technology continues on its trajectory.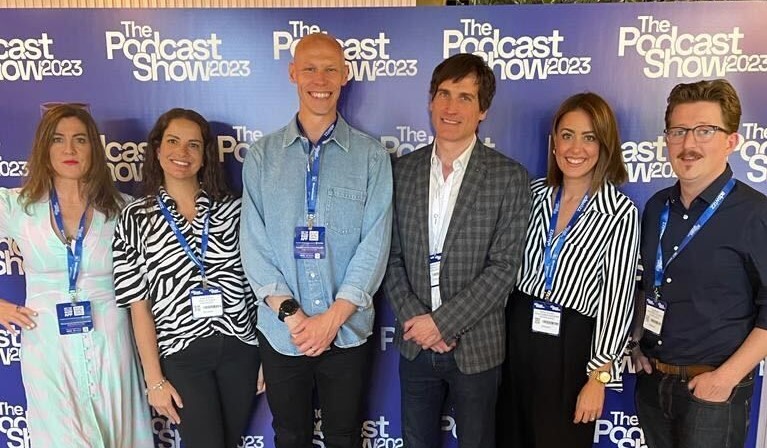 'What Brands And Agencies Need To Know To Harness The Audio Revolution
Global podcast ad spending is increasing exponentially – what does this mean for brands and their agencies? Veritonic's Damian Scragg sat down with industry experts including Octave's Nadia Holmes to discuss the efficacy and best practices of audio and podcast creative measurement, and the impact that it's having on the growth and the future of audio as a highly engaging and powerhouse advertising vehicle.
The panel discussed the use of technologies in the space, such as the dynamic targeting tool (DCO) from Adswizz and Veritnoics Brand Lift technology to showcase the ways in which audio can be leveraged and measured to a high degree of success..
Nadia mentioned a campaign that the three partners had collaborated on for car insurance comparison website client, Mustard.co.uk,  which utilised both Veritonic's and Adswizz technology.. Damian stated that through these technologies Mustard was able to harness actionable targeted audio ads and insightful data, with the results of the campaign showcasing a 14ppt lift in recall, a 5ppt lift in intent, and a 4.5ppt lift in overall resonance for the targeted ads.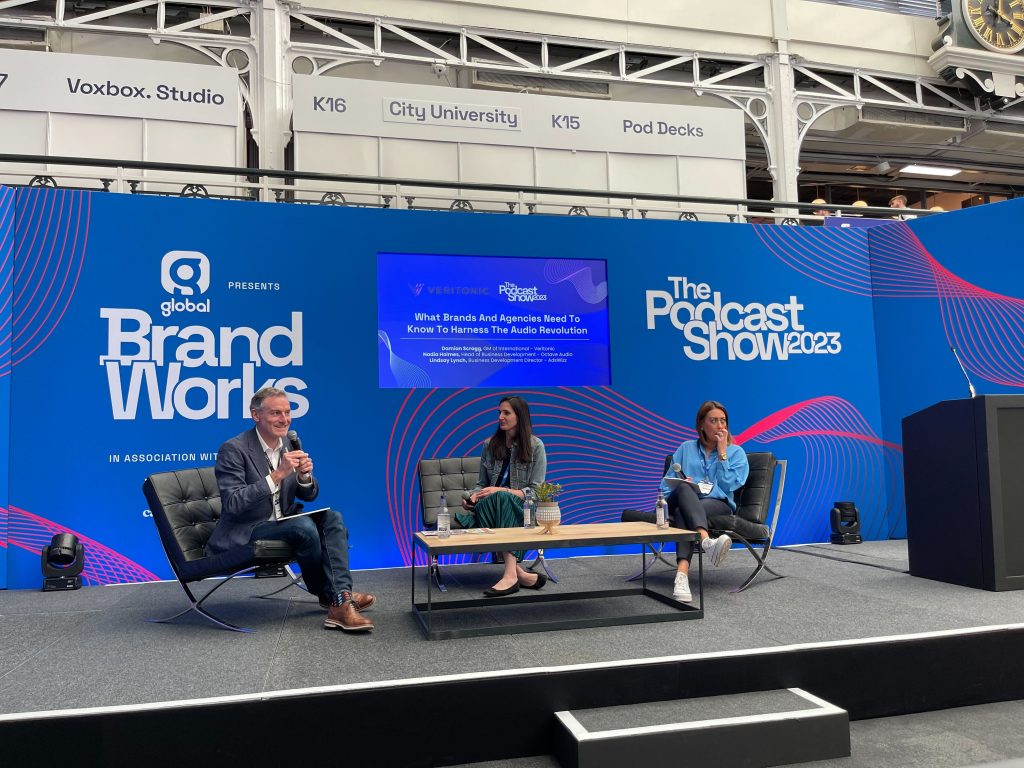 The Podcast Show saw over 10,000 attendees from across 40 countries this year, with exciting sessions and talks from some of the biggest names in podcasting. The show returned big and better than ever before, with the potential for it to be even greater next year.